Edward & Mabell Kadlecek's book "To Kill An Eagle: Indian Views on the Last Days of Crazy Horse" may be purchased from Amazon.com. Simply click on the image of the book cover on this page for more information.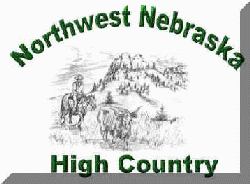 Flying Heart Ranch is proud to be associated with Northwest Nebraska High Country Association.

For more information about hunting regulations and to purchase permits, visit the Nebraska Game & Parks website.